Description
Product: Frankincense
Origin: Oman
Speicies: Boswellia Sacra
➤ We offer finest Frankincense resins and Myrrh Powder from only the best source of the world.
➤ Frankincense Hojari is the finest grade of Boswellia Sacra from "Oman".
➤ Myrrh from the finest grade of Commiphora Myrrha from "Somalia"
Frankincense Hojari is considered one of the highest grades of frankincense in the world, it is from Dhofar region, Oman.
The medium sized translucent tears are white, yellow, amber, and pale green in color. This type of Frankincense is considered to be the best. With wonderful rich aroma.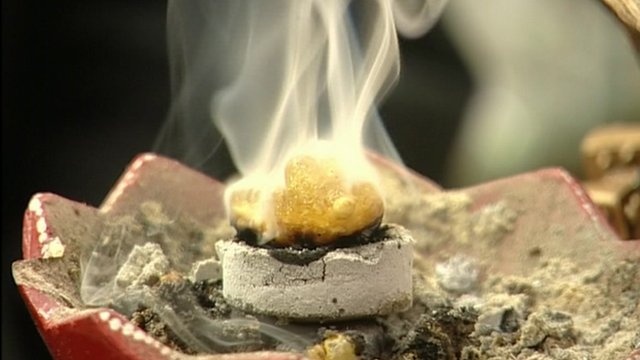 The smoke from this Powder is very fine, and is also very relaxing incense to burn.
Connecting Heaven and Earth, the Frankincense Hojari has large teardrops of dark Honey colored Powder, with an aroma of sweet and spicy tones.
Frankincense is quite sticky and fresh and ideal for purifying the atmosphere, enhancing your senses, and grounding your connection whilst deepening meditation.
It energizes the air, bringing vitality and purification to your home and environment from negative energies.
Both frankincense and myrrh have been used for centuries as incense. They have been burned and laid on charcoal to smoke. Both have also been used in mummification and preparing bodies for burial. The antibacterial properties of both compounds may help to purify the air and aid in preservation in both cases.
Frankincense is used as an aid in digestion. It can be chewed like gum or steam distilled. It can also be made into a tincture and taken as needed.
Frankincense has also been used for arthritis. The tears can be infused in oil and made into a salve.
Frankincense Incense Stick (Superior Hojari) 100% Authentic, Highest and Finest Quality imported from Dhofar Region, Oman | Purify Atmosphere, Good Meditation, Aid digestion, Arthritis | Hand Rolled (8 Sticks, 2 hours/stick) 1 Box
> Long lasting burn time up to 2 hours
> 100% Pure and Natural
> Great Aroma, Purify Atmosphere
> Good for Meditation, Aid Digestion
> Highest and Finest quality from Oman